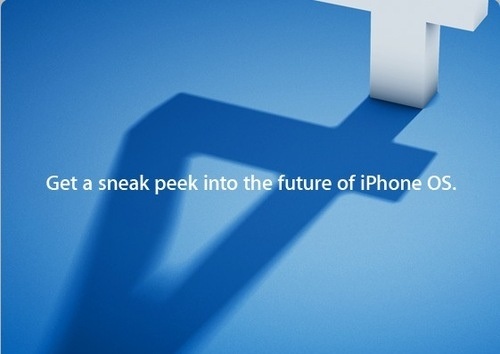 Popular technology site Gizmodo reports that Apple has sent them an invitation to attend an event scheduled for this Thursday, 8th April.
The event is set to showcase the features and improvements in the next version of the iPhone, iPad and iPod touch operating system, named iPhone OS.
About a year ago, Apple held a similar event to showcase the current edition of the software, iPhone OS 3.0. That edition brought to the table MMS support, SMS forwarding, and the much coveted copy & paste functionality, amongst other features.
With OS 4.0, we expect Apple to introduce their concept of multitasking on the iPhone. This has been a much sought-after feature that other smartphones already have. Apple's excuse for this feature omission has been that the current iPhones don't have sufficient processing power to support it. However, with the launch of the iPad and its new in-house designed A4 processor, we expect things to change drastically.
Of course, OS 4.0 may only be available for the next generation of the iPhone, expected to come out sometime in July this year at Apple's annual World Wide Developers Conference, according to previous product cycles.
OS 4.0 is also expected to be pushed as a free update to current iPad users, in much the same way OS 3.0 was free for current iPhone 3G customers. The iPod touch may only get this OS version when its next iteration comes out, expected around September 2010.